Sadhev Natural Hair Colour (Single Process)
Low On Stock
The Art
The royal Chera queens crafted several concoctions to keep their skin looking young and radiant. However their quest to keep their hair dark as the moonless night was an endless journey. Ministers from the royal courts were often sent on voyages through the distant seas to discover secret beauty potions for dark hair.
Sadhev's Natural Hair Colour is a dark secret our ancestors worked many nights over. It is made from organic Indigo grown at our farm with the essence of a 200 year old ancestral wisdom.
Note:
If you have used synthetic hair colours in the past or have a high density of grey hair, we recommend you try our Natural Hair Colour Double Process first for best results.
Benefits
Helps Impart a natural black colour to the hair

Helps stimulate hair growth & prevent frizz

Extremely easy to apply

Acts as a natural hair conditioner

Ayurvedic, safe & Natural
Henna made from coarsely crushed leaves picked delicately from Sojat, Rajastan is a natural hair conditioner for strong, thick and shiny hair. It restores the natural pH balance.
Indigo sourced from Sadhevana , Sadhev's own organic farm, is a safe and natural hair dye that also provides the necessary nourishment to the scalp.
Amla is rich in phytonutrients and vitamins that allow blood flow to stimulate hair growth. It also helps prevent frizz and makes the hair long and strong.
Sadhev's Natural Hair Colour is for those looking to turn back time and age in reverse. It gently colours the greys and whites and gives the hair an exotic natural black sheen. The Natural Hair Colour – Single Process is for individuals with a lower density of grey and white hair. We recommend using the Natural Hair Colour – Single Process once every 10 days for best results. For individuals with a higher density of grey and white hair, we recommend using the Natural Hair Colour – Double Process once every 20 days for best results.
Add 50 grams of the powder to a bowl and make a paste with plain water. Immediately apply it to your hair. We recommend using a comb to apply the colour evenly. We have provided gloves to ensure your hands stay clean.

Once applied, cover your hair with the shower cap and leave for one hour.

Wash your hair with only water. We recommend waiting for 3-5 days before using any shampoo/ shikakai/ conditioner.

Towel dry your hair and avoid using a hairdryer.
Note: Your hair may turn greenish-blue initially but will turn black soon after. Store the remaining powder in an air-tight container for further use.
Sadhev's Natural Hair Colour is a dark secret perfected by our ancestors for over 200 years. It offers a shiny natural black tone to the hair with the magical properties of Henna and Indigo, making the hair flow like a shiny rivulet in the inky dark night.
Handpicked ingredients are organically grown and ethically sourced from our very own organic farm, Sadhevana.
Gentle on the earth and on our hair, this product is 100% natural, vegan, cruelty free, plant based, free from petrochemicals, parabens, phthalates, sulphates, synthetic colours, artificial fragrances, additives and other synthetic substances.
We take pride in taking time and handcrafting every single product of ours to enchant you with Ayurveda of the utmost quality. All our packaging is of the highest quality to ensure that the bio potency of our ingredients remains as is throughout your journey with our product.
This purchase helps us give back to mother nature. We will plant one tree on your behalf for your contribution.
Who is it for?
Sadhev's Ayurvedic Shampoo is for individuals who are looking for a natural hair fall remedy. It also promotes hair growth, controls dandruff, stops premature greying and adds lustre to otherwise dull, dry and tired hair.
Usage ritual
Apply gently on wet hair and massage to work up a light lather. Rinse and repeat once again if needed. Sadhev's Ayurvedic Shampoo is gentle on the scalp and is designed for everyday use.
Sadhev Advantages
Sadhev's signature potions have their origins dating back to early 19th century- to a legacy carefully built by Brahmasree Cholayil Kunju Maami Vaidyar, an Ayurvedic healer and physician well-versed in eight forms of Ayurvedic treatments- daivam, siddham, manusham.
200 Year Old Lineage

Ethically Sourced

Cruelty Free

Paraben & Sulphate Free

Handcrafted In India
Customer Reviews
07/21/2023
Anjana R.

India
Sadhev Natural Hair Color Single Process.
Excellent product and easy to use.The result is great and makes the Hair look and feel really good. Just like all other Sadhev products that I am using this too is awesome.Highly recommend.
11/30/2022
Brijesh

India
Superb hair colour
Superb hair colour, no itching,no reactions full satisfaction
10/13/2022
Jayashree

India
Safe
Had tried so many products and messed my hair but Sadhev s single process mehndi is definitely a safe product and is good too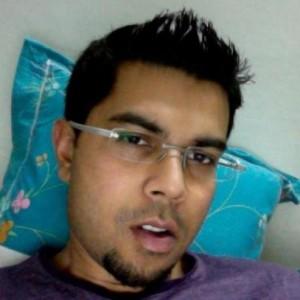 B
04/11/2022
Bhavyansh

India
Sulphate free
Sulphate free product...
04/11/2022
Aisha

India
Mind blowing Purchase
Mind blowing purchase..
Frequently Asked Questions
Single Process is suitable for those who want an easy and quick application for covering their greys. However, it may not be effective on those who have done chemical treatment on their hair recently (We recommend Double Process in such cases).
Yes. Once you mix the powder with water to make a paste, you need to apply immediately. Leaving this organic paste for a while will result in oxidation thereby reducing the effectiveness in covering greys.
Yes. This is 100% natural and free of ammonia.
200 Gm pack comes with 4 sachet of 50 Gm each. While the amount needed varies from person to person depending on the intensity of greys and length of the hair, we've generally observed that 50 Gm is sufficient for one application for ladies with medium to long hair. Men generally need about 25 Gm for one application.
Unused powder must be stored in air-tight container. Exposure to air might lead to oxidation thereby reducing the effectiveness in covering greys.
Yes. Single Process works effectively when used as filler between two Double Process applications.
They differ in the process of application. Single Process – It's a single application product. Double Process – It's a double application product (two different bases given in the pack should be applied sequentially). Detailed usage ritual is given in the respective product page. Single Process is not recommended for those who have done chemical treatment/ used chemical hair dyes recently, in such cases we recommend Double Process.
Sadhev Hair Colours are 100% natural, organic and tested safe. However, if you have allergy for Indigo, then you might feel mild headache. In such cases, please consult a physician to address your allergy for Indigo.
We recommend to not using a shampoo for 3-5 days after colouring, post which we suggest using Sadhev's Ayurvedic Shampoo and Conditioner as the bio-actives help give best results.
If applied as per the instructions given, this organic colour will last for 10-14 days.
Yes, it's safe to use during pregnancy unless you have an allergic cold. It's not recommended in such conditions.
Dryness may be felt depending on the nature of hair texture. It such cases, we recommend applying Sadhev's Virgin Coconut Oil a day after hair colour application.
This single-process hair colour contains three Ayurvedic ingredients - Henna, Indigo, and Amla.
No, this mehendi hair colour is free of any chemicals or ammonia.
No, this Ayurvedic hair colour with henna is a herbal formulation free from any preservatives or artificial colours.
Yes, our Ayurvedic hair colour with mehendi and amla helps to prevent frizz and can be used by people with all hair types.
This natural hair colour with mehendi conditions your hair naturally. For hair growth, we recommend using Sadhev Anti-Hairfall Oil which promotes hair growth and helps to reduce hair fall.
The henna for hair gives a natural-looking black colour to the hair.
Yes, the Natural hair dye with henna works on both grey and white hair. We recommend using our Single-Process hair colour if you have a lesser density of white hair. If you have a higher density of greys and whites you can use Sadhev Natural Hair Colour (Double Process).
This is a chemical-free hair colour and is made using our 200-year-old Ayurvedic wisdom. It is free from artificial colours, parabens, sulphates, and petrochemicals.
Yes, this Organic hair dye with mehendi is an Ayurvedic product which is gender-neutral. Both men and women can use it for their hair.
We recommend using the henna for hair colour once every 10-14 days for best results.
Take 50 grams of this instant henna hair colour powder and mix it with water to form a paste. Apply it immediately to your hair with the gloves provided. Cover your hair with a shower cap and leave it for 60 minutes. Follow it with a good hair wash using only water. Dry your hair using a towel and avoid using a hair dryer. We suggest waiting for 3-5 days before you shampoo your hair
This Ayurvedic hair colour single process is a natural powder made with the Ayurvedic goodness of Amla, Indigo, and Henna that turns your grey and white hair into black. The Single process hair colour is best suited for people with a small volume or strands of grey or white hair.
Yes, it is a simple process to do hair colour using this chemical-free hair colour and similar to applying any hair colour or henna to hair. It comes as a premix which you can add to water and lemon juice to create a smooth paste.
No, our ayurvedic hair colour with henna turns hair black because it also contains indigo powder.
We don't recommend Sadhev Single Process Hair Colour for those who have done chemical treatment to their hair (or) used chemical hair dyes on their hair in the last six months. In such cases, we recommend Sadhev Double Process Hair Colour.