Sadhev Goat Milk & Jojoba Butter Bathing Bar – 125gms
MRP

₹

595.00 INCLUSIVE OF ALL TAXES
Low On Stock
Or 3 interest free payments of ₹198.34 with
The Art
Ancient Indian Ayurveda regards Goat's Milk as a natural emollient that moisturizes, heals and rejuvenates the skin with a celestial glow. Native American shamans who possess mystical healing powers discovered the magic of Jojoba in the 18 th century and used it in their secret beauty regimen as a natural skin conditioner for supple skin.
Sadhev's Goat Milk & Honey Bathing Bar is a soothing handcrafted blend of incredible ingredients that repair, hydrate and moisturize the skin.
Benefits
Helps repair damaged skin tissue increasing skin elasticity

Helps hydrate, nourish & moisturize the skin

Evens skin tone & soothes the skin

Helps treat acne

Natural & Ayurvedic
Goat Milk is rich in vitamin A and helps repair damaged skin tissue giving the skin exceptional elasticity and surreal luminosity.
Honey is full of exotic antioxidants that instantly moisturize the skin giving it a warm complexion. It is a natural antibacterial and hence delicately treats acne affected skin.
Jojoba Butter is extracted from a shrub that grows in the arid and semi-dry regions of the country. Jojoba Butter contains protein, minerals, natural Tocopherol and a high content of Eicosenoic acid that have exceptional effects on the skin.
Cocoa Butter is extracted from the Cocoa tree and contains high amounts of fatty acids that tenderly hydrate and nourish the skin, improving its elasticity.
Shea Butter is extracted from Shea tree nuts. Its creamy consistency is easy to spread on the skin. It comes with incredible healing properties thanks to its high concentration of fatty acids and vitamins. It evens the skin tone, soothes skin and keeps it soft and moisturized.
Grape Seed Oil extracted from red grape fruits picked from Indian vineyards is a carrier oil that tightens and tones the skin, protects the skin against sun damage and reduces the appearance of blemishes.
Sadhev's Goat Milk & Honey Bathing Bar rejuvenates dry, uneven and wrinkly skin and gives it an exotic evening glow.
Wet the skin with water and gently apply the bar to work up a light lather. Soak in the richness of Goat Milk and Honey and rinse off.
Store the product in a cool dry place after use to preserve its bio potency and its natural moisturizing essence.
Sadhev's luxury bathing bar is carefully crafted by hand, using timeless ancient methods prescribed by Ayurveda using handpicked ingredients that are organically grown and ethically sourced from our very own farm Sadhevana.
It goes through a 7 day curing period for maturation during which the natural essences sublimely blend to make the finest luxury bar of pure bliss.
Gentle on the earth and on our skin, this product is natural, cruelty free, plant based, free from petrochemicals, parabens, phthalates, sulphates, synthetic colours, artificial fragrances, additives and other synthetic substances.
We take pride in taking time and handcrafting every single product of ours to enchant you with Ayurveda of the utmost quality. All our packaging is of the highest quality to ensure that the bio potency of our ingredients remains as is throughout your journey with our product.
This purchase helps us give back to mother nature. We will plant one tree on your behalf for your contribution.
235 in stock
Who is it for?
Sadhev's Ayurvedic Shampoo is for individuals who are looking for a natural hair fall remedy. It also promotes hair growth, controls dandruff, stops premature greying and adds lustre to otherwise dull, dry and tired hair.
Usage ritual
Apply gently on wet hair and massage to work up a light lather. Rinse and repeat once again if needed. Sadhev's Ayurvedic Shampoo is gentle on the scalp and is designed for everyday use.
Sadhev Advantages
Sadhev's signature potions have their origins dating back to early 19th century- to a legacy carefully built by Brahmasree Cholayil Kunju Maami Vaidyar, an Ayurvedic healer and physician well-versed in eight forms of Ayurvedic treatments- daivam, siddham, manusham.
200 Year Old Lineage

Ethically Sourced

Cruelty Free

Paraben & Sulphate Free

Handcrafted In India
Customer Reviews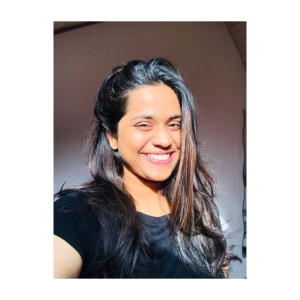 SG
06/17/2022
SHARON G.

India
Awesome Product
I started using the soap and it really helps in moisturizing the body also helps in refreshing. The smell is too good.
04/04/2022
goshita

India
drives away all the oil from the skin
The soap leaves a lot of foam and drives away all the oil from the skin including the natural moisture from the skin
04/04/2022
Gopika

India
the essence is very calming
soap is very refreshing and the essence is very calming... A luxurious soap that everyone must try at least once... Overall it is quite good and worth it for every penny, we had spent on that
04/04/2022
gopeshree

India
best soap
This is the best soap I've used in my entire life. It's way better than any expensive face wash cause I've used many but never saw any result. But this is must to have.
04/04/2022
kokila

India
After bathing effects are cleansed
Do give it a try. I have really dry skin but it does sit well with it. After bathing effects are cleansed, smells really light and refreshing. I always order this one once the existing one is about to finish.
Frequently Asked Questions
Yes. This is a handmade bathing bar.
This bathing bar is curated for 24 hrs. Curation helps solidifying the bar and also helps improve fragrance maturation.
This bathing bar contains Natural & Pure Vegetable oils & derivatives and butters. Sweet Almond oil: Improves the complexion, gives younger look. Nourishes and heals the skin. Wheat germ oil: Very rich in vitamin E and anti-ageing properties. It's recommended for mature and dry skin. Grape seed oil: Contains poly-phenols and tocopherols, it has powerful anti-ageing property. Olive oil: Moisturizes the skin and makes it glow giving a soft, fresh and younger looking skin. Cocoa butter: Prevents drying of the skin and development of wrinkles. Reduces degeneration of skin cells and restores skin flexibility. Mango butter: Exhibits excellent moisturizing. Olive butter: Helps with soft, fresh and younger looking skin. Promotes smooth skin with radiant complexion. Helps maintain elasticity of skin. Kokum butter: Prevents drying of the skin and development of wrinkles. Reduces degeneration of skin cells and restores skin flexibility. Shea butter: Well known to assist cutaneous dryness, dermatitis, dermatoses, eczema, solar erythema and superficial burns. Keeps skin supple and healthy. It also prevents premature wrinkles and facial lines. Avocado butter: Moisturizes skin effectively and exhibits low comedogenicity on the skin.