Who is it for?
Sadhev's Ayurvedic Shampoo is for individuals who are looking for a natural hair fall remedy. It also promotes hair growth, controls dandruff, stops premature greying and adds lustre to otherwise dull, dry and tired hair.
Usage ritual
Apply gently on wet hair and massage to work up a light lather. Rinse and repeat once again if needed. Sadhev's Ayurvedic Shampoo is gentle on the scalp and is designed for everyday use.
Sadhev Advantages
Sadhev's signature potions have their origins dating back to early 19th century- to a legacy carefully built by Brahmasree Cholayil Kunju Maami Vaidyar, an Ayurvedic healer and physician well-versed in eight forms of Ayurvedic treatments- daivam, siddham, manusham.
200 Year Old Lineage

Ethically Sourced

Cruelty Free

Paraben & Sulphate Free

Handcrafted In India
Customer Reviews
08/03/2022
CHETNA

India
Highly recommended.
Have been using this for a few years now. I have extremely dry eczema-prone skin and hormonal acne too. There are very few products in the Indian market that suit my skin. Happy with the purchase. Totally satisfied.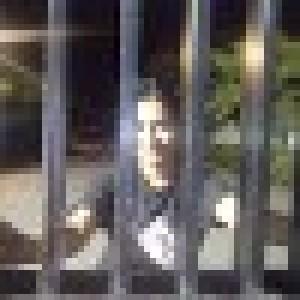 S
08/03/2022
SHALINI

India
Best!! Best!! Best!!
I want to share my experience with this product. Absolutely superb. I suggest everyone use this face wash. After 2 months you will get results. Use regularly.
08/03/2022
SHALINI

India
It's like a cream cleanser
It's good for combination skin... It's like a cream cleanser... And it makes my skin smoother and I don't even get irritation from this... Overall it's the best facewash ever I used
08/03/2022
RIMI

India
Leaves face soft after wash.
This cleanser is for everyone who has sensitive skin. My skin is ultra sensitive and dry skin and this is very gentle on the skin. Doesn't cause any irritation or dryness to the face. Leaves face soft after wash.
08/03/2022
SUNITA

India
MUST BUY
I have tried other face washes, but this one is a perfect, all-in-one solution. My skin is not gentle, it is normal, but this cleanses nicely. Sometimes, for removing make-up, I have to wash it twice, but it can be used as many times a day!
Frequently Asked Questions
Take one plump of this face wash for combination skin, gently massage it onto your damp face, and wash it off with water. Use this paraben-free facial cleanser twice a day, once in the morning and once at bedtime.
Yes. This Ayurvedic face wash for combination skin keeps your skin well hydrated.
Yes. This face wash with triphala helps you maintain the oil level of the skin.
Yes. It is a paraben-free face wash for combination skin.
Sadhev Ayurvedic Facial Cleanser for Combination Skin is enriched with natural extracts of Triphala, Green Tea, Cucumber, Licorice, Aloe Vera, and Lodhra Bark.
This green tea face wash helps to nourish & deeply moisturise your skin, leaving it soft & supple. It is infused with rich Ayurvedic properties that impart a natural glow post-wash.
This gentle facial cleanser is designed for combination skin, providing nourishment and hydration without causing dryness.
You can apply Sadhev Rose Water post-washing and follow it up with Sadhev Aloe Vera and Saffron Gel With Kumkumadi Tailam. At night time use Sadhev Kumkumadi Tailam as a face oil.
It is recommended to use this Ayurvedic face wash for combination skin twice daily, once in the morning and once in the evening.
This natural green tea face wash is free of any artificial fragrance or colour.
No. This natural face wash, enriched with cucumber and liquorice, offers gentle pigmentation and anti-inflammatory properties, ensuring that it does not cause any irritation to your skin.