Sadhev Ayurvedic Facial Cleanser Sensitive Skin
Easy Returns & Free Express Shipping
The art
The Kakatiya dynasty holds great significance in Ayurveda. Warangal, the capital of the dynasty was home to many ayurvedic schools. They tried, tested and formulated products used specifically to cleanse the face. Sadhev takes a leaf out of the Kakatiya handbook and pays tribute to them in the form of our facial cleanser for Sensitive Skin.
Sadhev's Ayurvedic Facial Cleanser is made up of exotic ayurvedic ingredients and essential oils. The trifecta of Triphala, Moringa & Rose Hip Oil deeply cleanses your skin leaving it soft and spotless. Its ayurvedic properties make it the perfect cleanser for sensitive skin.
Benefits
Nourishes & Hydrates the skin

Free of Artificial Fragrance & Colour

Cleanses gently with mild lather

Rebalances the skin's natural oil content

Made with an irritant free surfactant

Makes skin soft and smooth & 

Imparts a gentle glow

Natural & Ayurvedic
Triphala possesses antibacterial, antioxidant, and anti-inflammatory properties. It's the high levels of antioxidants in Triphala which gives you an anti-ageing boost and helps to clear the pollutants in skin.
Moringa Seed Oil helps to moisturise and soothe the skin.
Rosehip Oil acts as an emollient, cleansing agent, anti-ageing, conditioning, protective & repairing agent.
Kamala Extract works as an anti-wrinkle agent and has astringent properties.
Liquorice is  a skin brightening agent. It possesses fine pigmentation and anti-inflammation functions.
Cucumber Seed Oil is an excellent anti-ager, keeping the skin's protective barrier strong and improving firmness and elasticity.
Green Tea Extract works as an astringent.  It also serves as a photo protective agent.
Fig Extract is a natural cleansing agent. It hydrates, soothes and nourishes the skin.
Amaranth Seed Oil has moisturizing and restorative benefits for skin. Its high squalene content really shines when it comes to skin care, working to hydrate, detoxify, soothe, improve elasticity and reduce wrinkles.
Sadhev's Ayurvedic Facial Cleanser is the perfect ayurvedic solution for those with sensitive skin. Its intense hydration properties effectively nourishes & deeply moisturizes your skin leaving it soft & supple. It is infused with rich ayurvedic properties that impart a vedic glow post wash.
Take one pump of Sadhev's Ayurvedic Facial Cleanser and gently massage it onto your face and neckline using upward strokes. Wash off using room temperature water and allow the skin to breathe for a few minutes before applying any other product. Use this twice everyday, once in the morning and once at bedtime. 
Sadhev's Ayurvedic Facial Cleanser gives exotic skin benefits when used in a regimen along with Sadhev's Rose Water and Sadhev's Aloe Vera And Saffron Gel With Kumkumadi tailam. Apply Sadhev's Rose Water post wash and follow it up with Sadhev's Aloe Vera And Saffron Gel With Kumkumadi tailam.
Handpicked ingredients are organically grown and ethically sourced from our very own farm Sadhevana.
Gentle on the earth and on our hair, this product is 100% natural, vegan, cruelty free, plant based, free from petrochemicals, parabens, phthalates, sulphates, synthetic colours, artificial fragrances, additives and other synthetic substances.
We take pride in taking time and handcrafting every single product of ours to enchant you with Ayurveda of the utmost quality. All our packaging is of the highest quality to ensure that the bio potency of our ingredients remains as is throughout your journey with our product. This purchase helps us give back to mother nature. We will plant one tree on your behalf for your contribution.
Customer Reviews
09/19/2022
Sonal T.

India
Gr8 product, highly recommend
I could feel the results in 2 times of use. Other products from sadhev are also very good.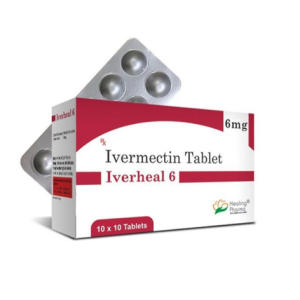 MJ
08/29/2022
maria j.

India
Some doubts you must make clear approximately ivermectin 6 mg in the USA
Ivermectin 6 mg is one of the foremost comprehensive treatments for one-of-a-type sorts of parasitic infections. it is an implausible reaction for wrecks like disease and infection. Such sicknesses stop outcomes because of lousy duct tidiness inciting package deal contamination, eye weight, and pores and skin responsive developments. This ivermectin 6 mg pill desires to be taken usually or in keeping with the expert's plan till the affected man or lady is freed from all the aftereffects. Ivermectin 6 mg is astoundingly larger and averse to inflicting any adversarial consequences consequently, it is with the full factor thought of the right to mention this treatment is secured and offers good outcomes. Ivermectin 6 mg pill is also equipped for any detached or online search. This answer is expeditiously open from any accessible pharmacy. In light of all this, ivermectin 6 mg needs to be well-found from a relied-on organization. shopping on the web can give you refund alternatives. additionally, capsules can collect you trouble-loose. Visit us: https://medsarcade.com/
08/03/2022
Kuldeep P.

India
this product is great for us....
t's been a week using this face wash and I feel that it is quite good The face wash is really mild and gentle to my face as it is made of natural ingredients
08/03/2022
Kapil

India
It's Nice Product...
all is great, as I am a regular user of this product. It works pretty well.A good facewash not harsh on my skin and cleanses really well.
08/03/2022
Manoj V.

India
It's Nice Product...
By far the best and most supple face wash for all skin types. Fresh smell and mild on skin,gives a nice clean refreshed look after rinsing.. totally perfect
Frequently Asked Questions
Yes. This is specially formulated to suit sensitive and acne-prone skin
Yes. It can be used by both men and women
No. It is a gentle cleanser. It doesn't take away the natural oil from the skin, hence doesnt make your skin feel dry post wash,
---
Congratulations! Offer is applied on your Cart. Please checkout to bag BIG discount!
Add
₹

1,999.00
to your cart to receive a free Shampoo & free Rose Water