Sadhev Aloe Vera and Saffron Gel with Kumkumadi Tailam
Low On Stock
The Art
Mughal empress Nur Jahan's timeless beauty was the constant source of whispered envy in the royal corridors. 'The light of the world' as her name suggests was truly a woman of intoxicating loveliness who believed in traditional Persian beauty recipes to keep her skin sensual and glowing. Her daily regimen involved the use of rich ingredients like Saffron and the Green Aloe Vera that grew in her royal gardens.
Sadhev's Aloe Vera and Saffron Gel with Kumkumadi Thailam is a miraculous fusion of Aloe, Saffron and our ancestor's pure love that gives the skin an exquisite shine and lasting beauty.
Benefits
Helps improve overall skin radiance & glow

Helps Heal dry skin

Gently treats acne

Helps hydrate & nourish the skin

Minimises signs of ageing

Natural & Ayurvedic
Saffron contains vitamins and antioxidants that have an exceptional effect on the skin. Its anti-inflammatory and anti-fungal properties help soothe skin and gently treat acne. It is a magical skin-lightening agent that gives an everlasting morning glow to the skin.
Green Aloe Vera contains antioxidants, enzymes, Vitamins A and C that delicately heals dry skin and restores a natural glow.
Kumkumadi Tailam is an exotic serum that imparts a golden vedic glow by delicately combining rich ingredients like Saffron, Aloe, Sandal & Vetiver along with the essence of a 200 year old ayurvedic wisdom.
Sadhev's Aloe Vera and Saffron Gel with Kumkumadi Thailam is a miracle elixir that moisturizes the skin, hydrates it and protects it from sun and dust. It provides deep nourishment to the skin, regenerates it, enhances complexion, reduces blemishes and makes it petal soft.
Apply gently on your face with finger tips using upward strokes and massage well into the skin. Use twice daily- every morning, before applying make up and at bed time.
Sadhev's Aloe Vera and Saffron Gel with Kumkumadi Thailam mixes aloe, saffron, kumkumadi tailam and the essence of a 200-year-old ancestral wisdom. It uses Aloe vera grown with love and care, in Sadhev's 100% Organic Ayurvedic farm Sadhevana. It contains exotic red saffron that is carefully extracted within 24 hours of harvest from the valleys of Kashmir to give a natural radiance to the skin.
Gentle on the earth and on our skin, this product is natural, vegan, cruelty free, plant based, free from petrochemicals, parabens, phthalates, sulphates, synthetic colours, artificial fragrances, additives and other synthetic substances.
We take pride in taking time and handcrafting every single product of ours to enchant you with Ayurveda of the utmost quality. All our packaging is of the highest quality to ensure that the bio potency of our ingredients remains as is throughout your journey with our product.
This purchase helps us give back to mother nature. We will plant one tree on your behalf for your contribution.
Who is it for?
Sadhev's Ayurvedic Shampoo is for individuals who are looking for a natural hair fall remedy. It also promotes hair growth, controls dandruff, stops premature greying and adds lustre to otherwise dull, dry and tired hair.
Usage ritual
Apply gently on wet hair and massage to work up a light lather. Rinse and repeat once again if needed. Sadhev's Ayurvedic Shampoo is gentle on the scalp and is designed for everyday use.
Sadhev Advantages
Sadhev's signature potions have their origins dating back to early 19th century- to a legacy carefully built by Brahmasree Cholayil Kunju Maami Vaidyar, an Ayurvedic healer and physician well-versed in eight forms of Ayurvedic treatments- daivam, siddham, manusham.
200 Year Old Lineage

Ethically Sourced

Cruelty Free

Paraben & Sulphate Free

Handcrafted In India
Customer Reviews
Best so far
Now that I am in my mind forties, couldn't trust any other cream/gel that are full of chemicals. This gel gets absorbed quickly, gives a natural shine to my skin and my skin looks so even toned now and it smells so refreshing. Highly recommended.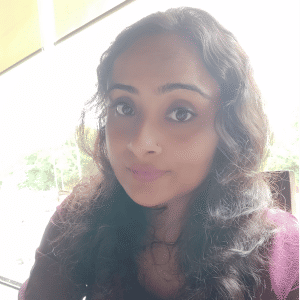 P
04/21/2023
Priya
Best !
Tried many brands but this seems to work wonders and give a natural shine to the skin.Smells heavenly and worth all the hype.Completed one bottle and now on the way to refill the second bottle.Recommended for sure.
Truely Magic
I have tried hundreds of day care cream till now but I always used to get acne on my face by using moisturiser and day cream.. this is the first cream gel which has actually worked on my skin like MAGIC … and guess what no pimple/acne on my skin..! Whoa!!
Very good
I'm very happy with Sahdev aloe Vera n saffron face gel… people have seen my glowing skin and have started buying it too.. I must have bought over 18 pieces in the last 7 months… too good ..
Best product I've ever used!
This product is not something I can explain with words. It's a magic worker. I've tried many many products, all work temporarily...even the big Brand's and never effective enuff for me to start a routine. But this product from sahdev does wonders in 2-3 days of use. U can see ur skin texture improve, it looks better, plumber and healthy and feels great. The mild frangrace is awesome. I've finished my first bttle, moving onto the next. Please please never change the formulation! U have a loyal client ine then!
Frequently Asked Questions
No. It gets absorbed quickly once applied. It does not give a sticky feel or leave a white cast post application.
Yes. Sadhev's Aloevera Gel with Saffron and Kumkumadi Tailam can be used at day as well as at night.
Yes. This is suitable for all skin types. In case of extremely dry skin, we recommend to add facial oil or a deep moisturizer for better results.
Aloevera gel is infused with Kumkumadi Oil and also Saffron. It gets absorbed in the skin quickly making it moisturized and nourished. It gets absorbed quickly and will not give you a heavy feel.
Kunkumadi Tailam is a natural oil used in this product.
Undecylenoyl Glycine, Capryloyl Glycine, Benzoic acid
Preservatives inhibit microbial growth and acts as an Anti-microbial agent. Preservatives we use are biodegradable, nature identical and nature derived molecules. They are safe to be used.